I can hardly believe but it is true, after 3 years 4 months and 15 days the SpecFlow NuGet package has been updated at last: the v2 pre-release is available online as well.
Update: The final v2 has been released on January 27, 2016. Check out my summary of new features, the necessary upgrade steps and the updated roadmap. I keep posting about features and details of v2. You can find these posts by filtering for the SpecFlow v2 tag.
It has been a very long time, the v1.9 has been downloaded 378.000 times. The detailed change log is available on GitHub, resp. a detailed article is going to be published at specflow.org soon, as well. However, to sum it up quickly, v2 represents a platform update to .Net 4.5 and Gherkin3, furthermore, it makes possible to run tests in parallel. I will write more about this in a later blog entry.
PM> Install-Package SpecFlow -Prerelease
What's next?
The final release is planned for January 2016, until that we are going to collect feedback. Of course there is a lot of ideas and tasks, our goal is to have more frequent releases.
I am very glad because this release has been finished in a way that as an independent SpecFlow coach I could start the further development of the open source project besides the trainings and consultant tasks. With regard to the new release, the first training dates for 2016 are already available: 9-10th February, Oslo; 22-24th February, London; 9-11th March, Kiev; 7-8th April, Olomouc at Agilia Conference 2016.
On these trainings the new V2 features will be practiced as well.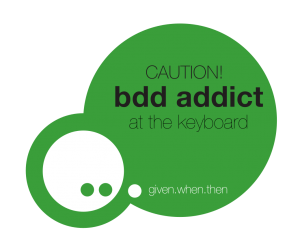 In the new year I would like to come up with a new initiative: every month or at least every second month I would like to collect the most interesting articles on BDD and my goal is to share them with you in form of a newsletter. With you who are similary BDD addicted like me. Should you find such an article that would fit in this collection or you would like to sign up for the newsletter, click here: http://specsolutions.eu/bddaddict/.
Merry Christmas!
—
You can learn and practice the new features of SpecFlow v2 on my SpecFlow course (official SpecFlow course). See the upcoming courses or book a private in-house course!